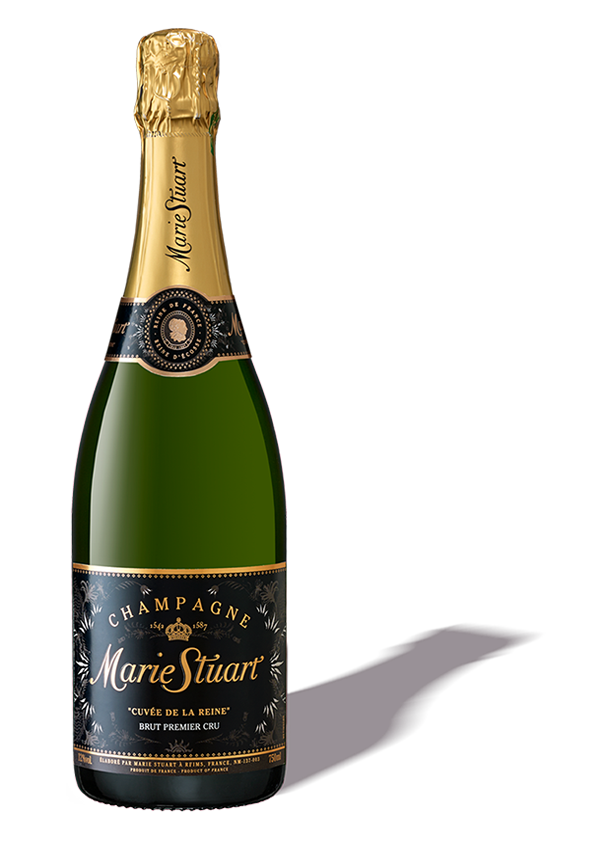 Cuvée de la Reine

Brut Premier Cru
In the image of Mary Stuart: refined and intense. This unique blend of the premier cru terroirs (Cumière, Taissy, Vertus and Chigny) creates a champagne for special occasions. It is bright in colour and the bouquet reveals surprising notes of pastries when swirled.
Flavours of yellow fruit (mirabelle plums, nectarines) and a lovely balance offer a long and refreshing finish.
Dosage 8gr / L
Food pairings: : This premier cru would be the ideal partner for roast lobster or fish served with a sauce.
Champagnes Marie Stuart
Siège & Caves
14,rue des Moissons
51100 – Reims France
Bureaux
4 rue Joseph Cugnot
51500 – Taissy
Tel: + 33 (0) 3 26 87 97 97