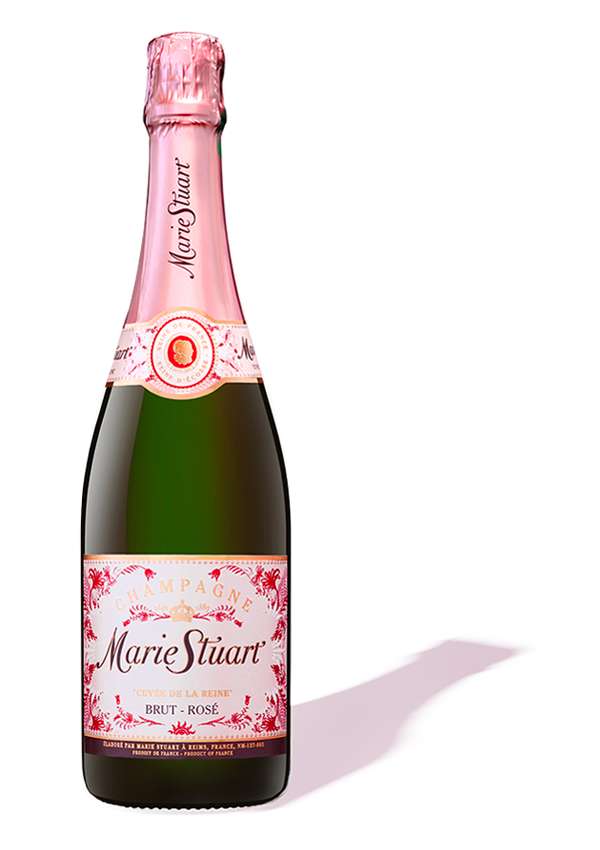 Cuvée de la Reine

Brut Rosé
This wine is in the image of Mary Stuart: subtle and seductive. The blended rosé is made with grapes grown in the Marne Valley and the Côte des Blancs. The freshness, fruitiness and delicious fragrances reveal a truly elegant champagne.
This wine stands out with its delicate, soft color.
The bouquet reveals aromas of forest fruits and tangy sweets.
On the palate, a sound structure offers a few violet notes and a delicious finish.
Dosage : 8gr / L
7% AOC Champagne red wine
Food pairings: The perfect partner for marinated prawn skewers or a fruit tart.
Champagnes Marie Stuart
Siège & Caves
14,rue des Moissons
51100 – Reims France
Bureaux
4 rue Joseph Cugnot
51500 – Taissy
Tel: + 33 (0) 3 26 87 97 97