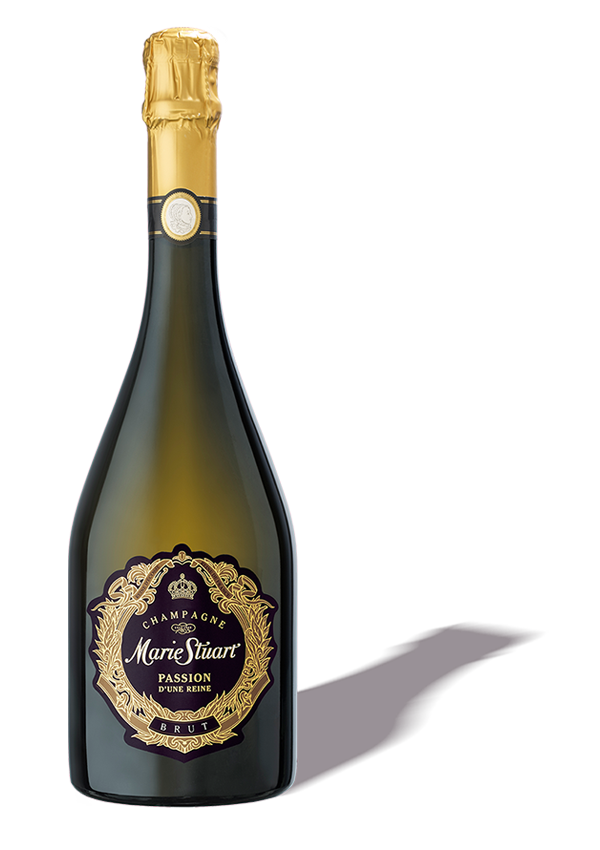 Passion d'une Reine is a wine in the image of Mary Stuart: unique and complex.
Made from Grand Cru and Premier Cru grapes from the Marne Valley and the Montagne de Reims, it is a pretty golden colour.
The bouquet releases aromas of citrus and vanilla.
On the palate it is full and elegant, combining intense flavours of fruit (grapefruit, quince) and orange blossom.
Dosage 10gr /L
Food pairings: It is the perfect partner for your aperitifs as well as your delicate meat dishes (pork tenderloin, for example).
Champagnes Marie Stuart
Siège & Caves
14,rue des Moissons
51100 – Reims France
Bureaux
4 rue Joseph Cugnot
51500 – Taissy
Tel: + 33 (0) 3 26 87 97 97