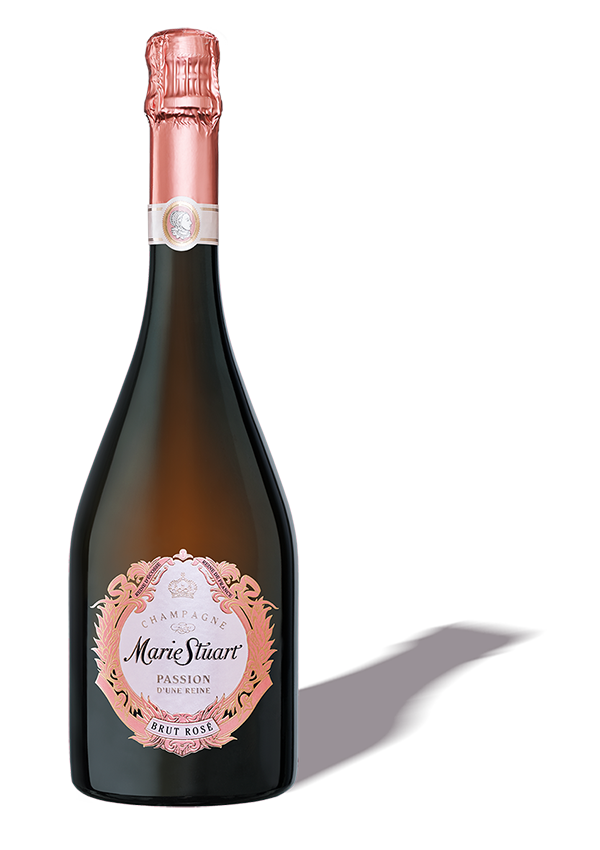 Passion d'une Reine

Brut Rosé
This wine is in the image of Mary Stuart: daring and romantic.
Made from grapes grown in the Marne Valley and the Montagne de Reims, this champagne stands out with its delicately pink hue.
The bouquet has intense aromas of summer berries (blackberries, blackcurrants, cherries).
The palate boasts rich, smooth and delicious notes.
Dosage : 8gr /L
11% AOC Champagne red wine
Food pairings:  This wine is perfect for your pre-dinner drinks and parties. It will also go very well with a summer berry pavlova.
Champagnes Marie Stuart
Siège & Caves
14,rue des Moissons
51100 – Reims France
Bureaux
4 rue Joseph Cugnot
51500 – Taissy
Tel: + 33 (0) 3 26 87 97 97